See All Of Our Turnkey Models
New Houses Project at Ste-Sophie
Les Jardins du Ruisseau is one of the largest housing projects in the city of Ste-Sophie. It is located on the main road 158 near St-Jérôme, just 12 minutes from the highway of Laurentian (15 North) through Exit 39.
Les Jardins du Ruisseau is the only development in the city of Ste-Sophie that offers infrastructure included 100% on the purchase of your new home. In other words, sanitary and storm sewer, water, asphalt, curbs, street lights are that you will benefit from the lowest tax rates in the Laurentides region. There will be no surprises on your tax bill. Everything has been designed to streamline the purchase of your new home.
The new entrance to the Les Jardins du Ruisseau project gives it a stamp that distinguishes it from the competition and it will become the pride of the future owners, ensuring the peace and quiet.
Do not miss this opportunity. Meet our advisor that will be happy to answer your questions. He will guide you and advise you as to your needs to purchase the mortgage financing.
Give yourself the chance that your dream becomes reality by letting us participate.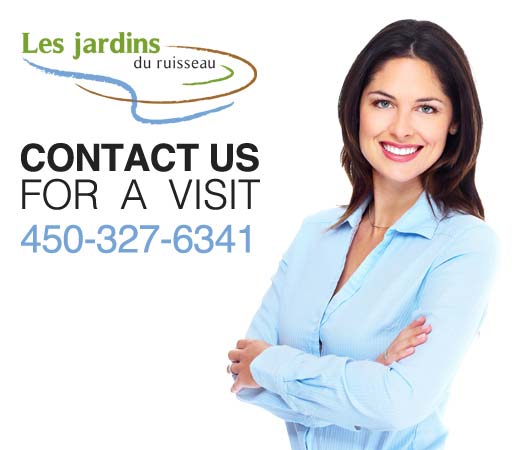 LES JARDINS DU RUISSEAU
103 des Champs street
Ste-Sophie, J5J 2V2, Quebec
Téléphone: 450-327-6341
Télécopieur: 450-327-6349
Courriel : habitationinnovatel@videotron.ca
R.B.Q. 8349-1340-01
HEURES D'ACCUEIL
Monday – Tuesday – Wednesday : 1h00pm – 7h00pm
Saturday and Sunday : 12h00pm – 5h00pm
Marc Brunelle | Home Advisor
Find the house of your dreams!
A neighborhood of choice
Les maisons Ste-Sophie are well located
In addition to get essential services close to downtown fo Ste-Sophie, either Food Markets, drugstore, medical clinic, restaurants and gas stations, the project is served by the latest addition to BELL: fiber optics that will enable you to access a large range of technological products. A daycare center will soon open its doors to the new houses project of Les Jardins du ruisseau.
For several years, the City of Ste. Sophie is committed to offer a range of benefits so that families can fully enjoy the pleasures of life. Elementary school, new library center of Early Childhood, bike path, park and fire service are just a sample of what you can enjoy by living in the Jardins du ruisseau. We are located in the heart of activities such as golf courses, equestrian centers, snowmobile and ski touring.
Elementary Schools
New librairies
Child care center
Bike Path
Park and fire service
Grocery Market
Drugstore
Medical Clinic
Restaurants gas station